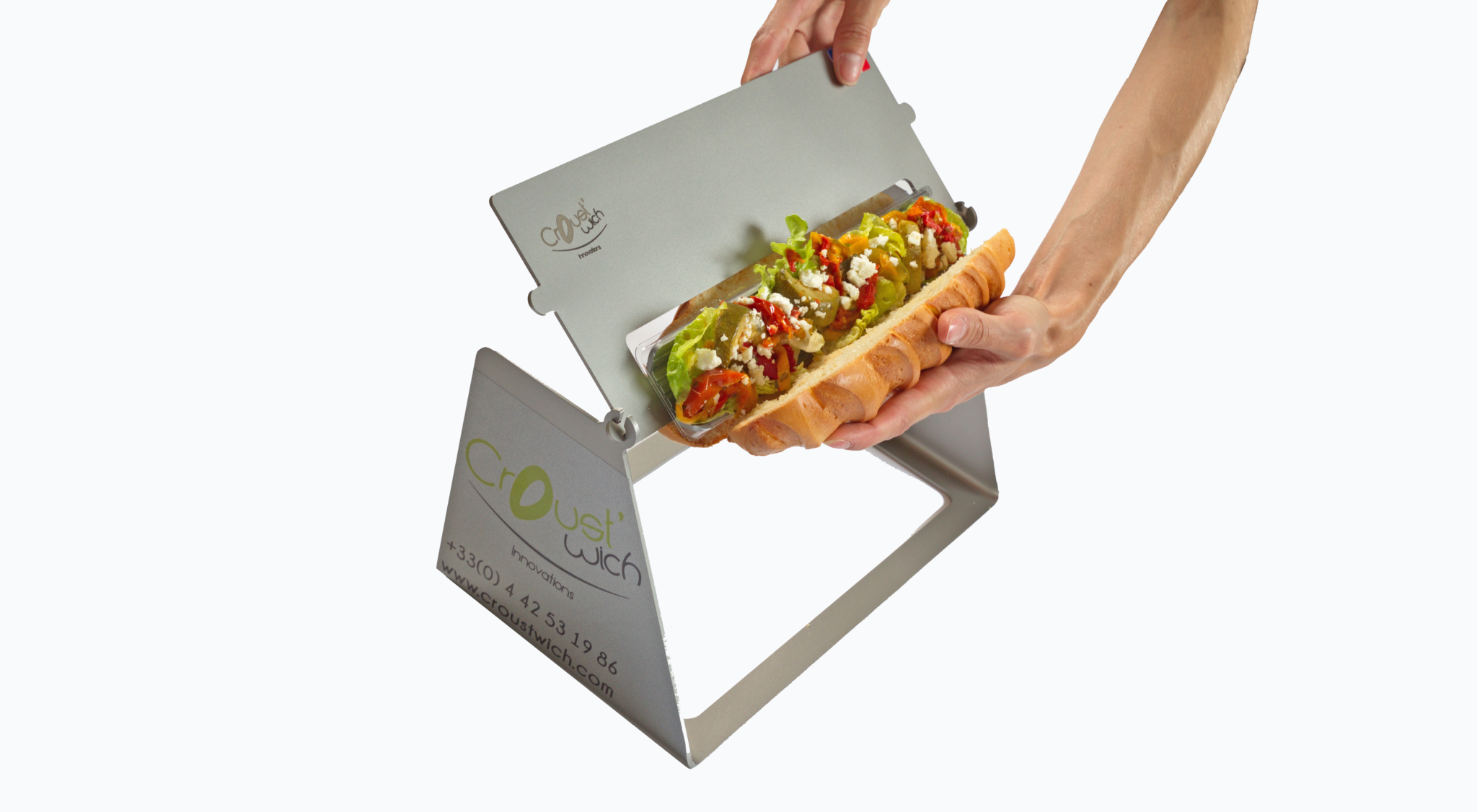 Professional snacking equipment
Croust'wich offers a large range of professional equipment: displays, ovens, production counters and other material which will make your daily job much easier.
Would you like to change your material?
Our equipment adjusts to all your needs and can replace your previous tools. Do not hesitate to contact directly the sales manager based in your geographic zone. We will be delighted to discuss your project together.
Croust'wich displays were specially designed to optimise the presentation of sandwich fillings and your products. They also ensure a longtime preservation of ingredients. The quality of chosen materials combined with ingenuity of construction guarantee easy maintenance and daily usage. Your products will be in the spotlight thanks to adjustable slanted shelves.
We have many models, sizes and specificities of displays available.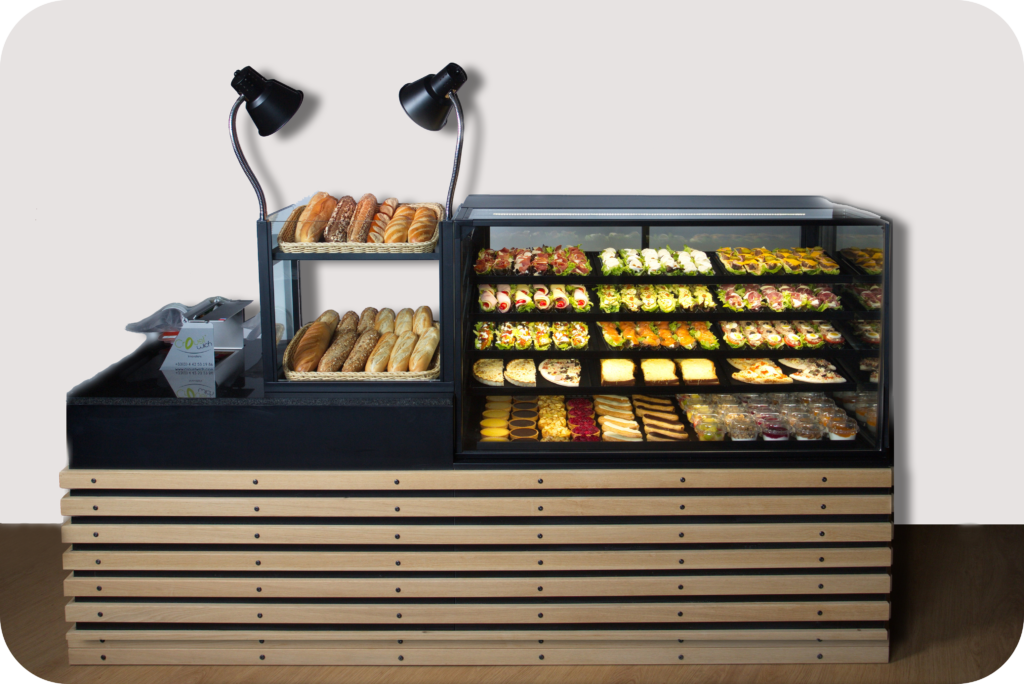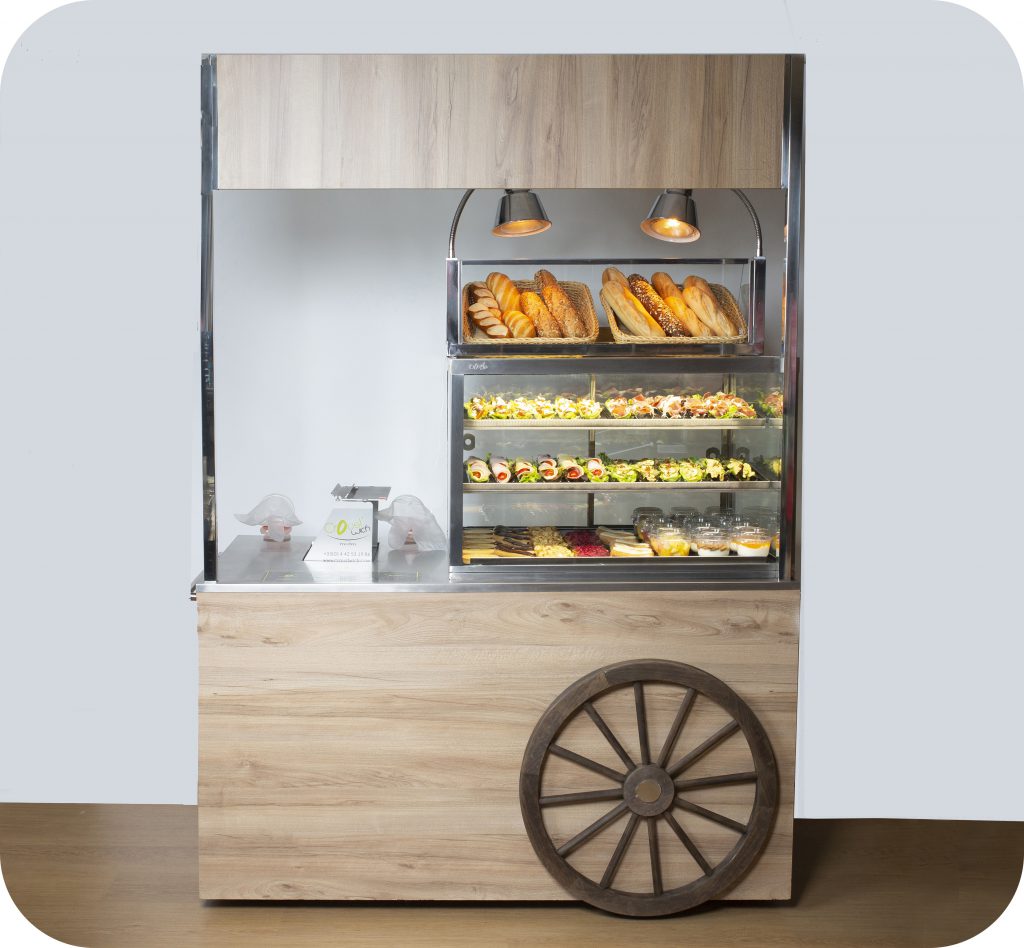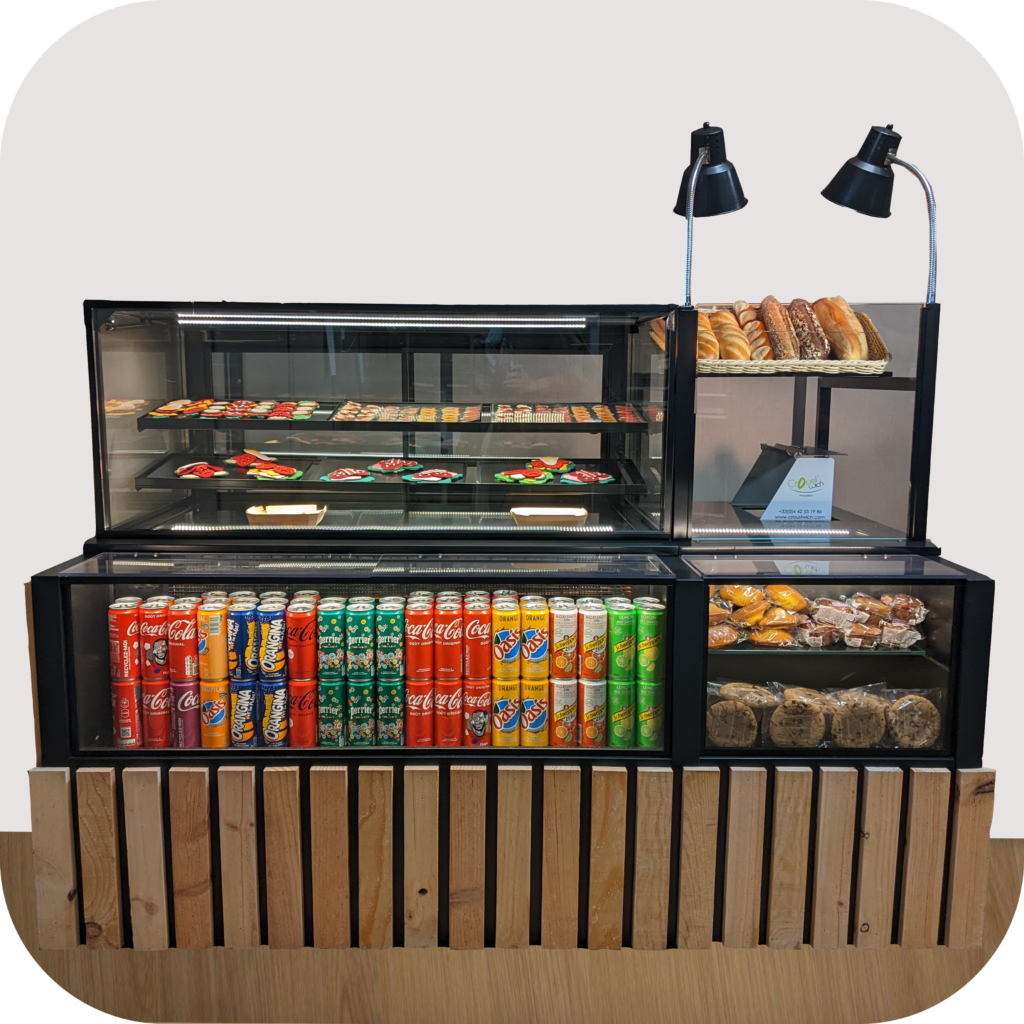 Forced-air microwave oven
Our latest oven, constructed to warm up your snacks in a record time, combines the forced-air and the microwave technologies. This oven is essential for keeping your warm snack meals crunchy and at the same time juicy, melting in your mouth. You can warm up all kinds of food: sandwiches, paninis, puff pastries, deli rolls, stews, pizzas, hamburgers, tarts, quiches. It will spoil your clients, especially during cold weather. It's really simple to use – we make sure to set everything up before shipping. Moreover, technical maintenance is included in your purchase.
Our displays combine storage, conservation and production of your snacking offer. They are composed of refridgerated part, production zone and space for keeping your cooking utensils.   These features allow to save time thanks to workplace ergonomics and give you all in one solution, practical and functional, with display less than 2m20 long.