The ORéquip'/Croust'wich company is always happy to welcome you to our head office by appointment. 
Address: Z.A. du Verdalaï, 30 bis Impasse du Nid, 13790 Peynier
Don't hesitate to contact us for any further information by email: orequip@orequip.com or by phone: +33 442 531 986.
We will be glad to answer all your questions from Monday to Friday between 9 am and 12 pm and also from 2 pm to 5pm (UTC+2).
In order to ask for quotation or the price of specific equipment, please contact Ms Sophie Fry (Export Sales Manager) or, if your store is based in France, a sales manager from your geographic zone: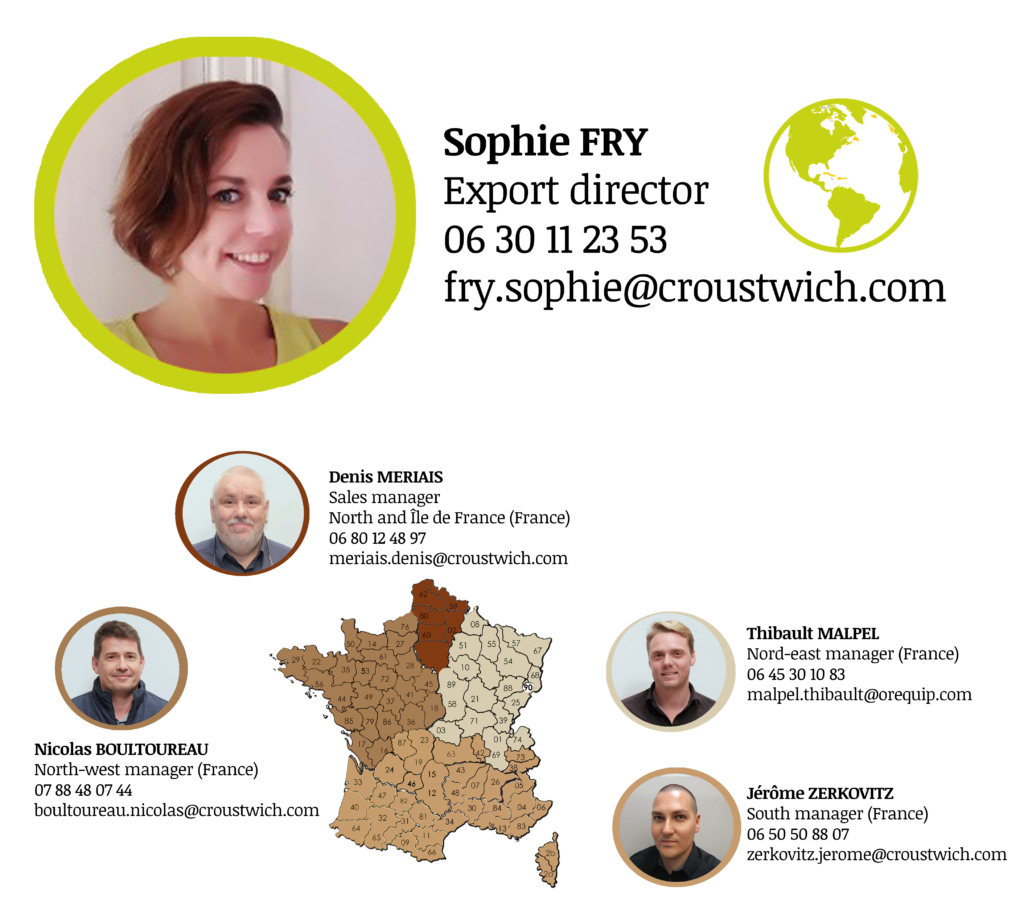 Do you want to know more about our concept and equipment?
Subscribe for free to online demonstration: