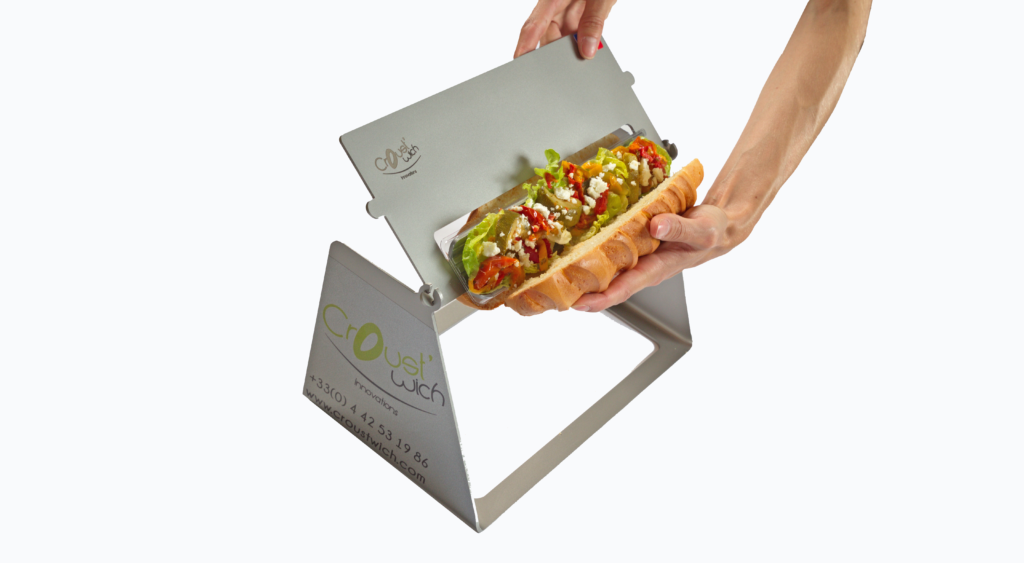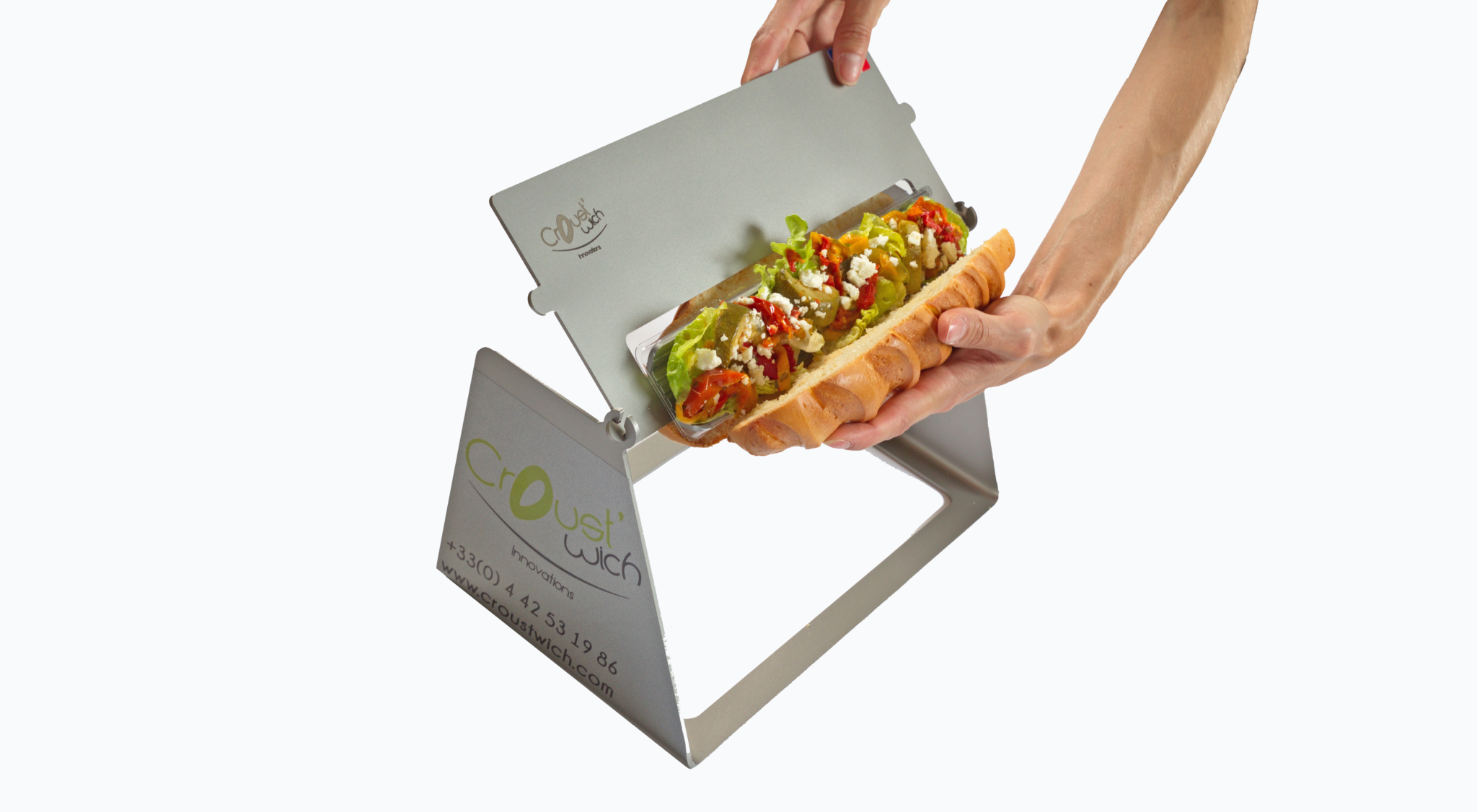 FORCED-AIR MICROWAVE OVEN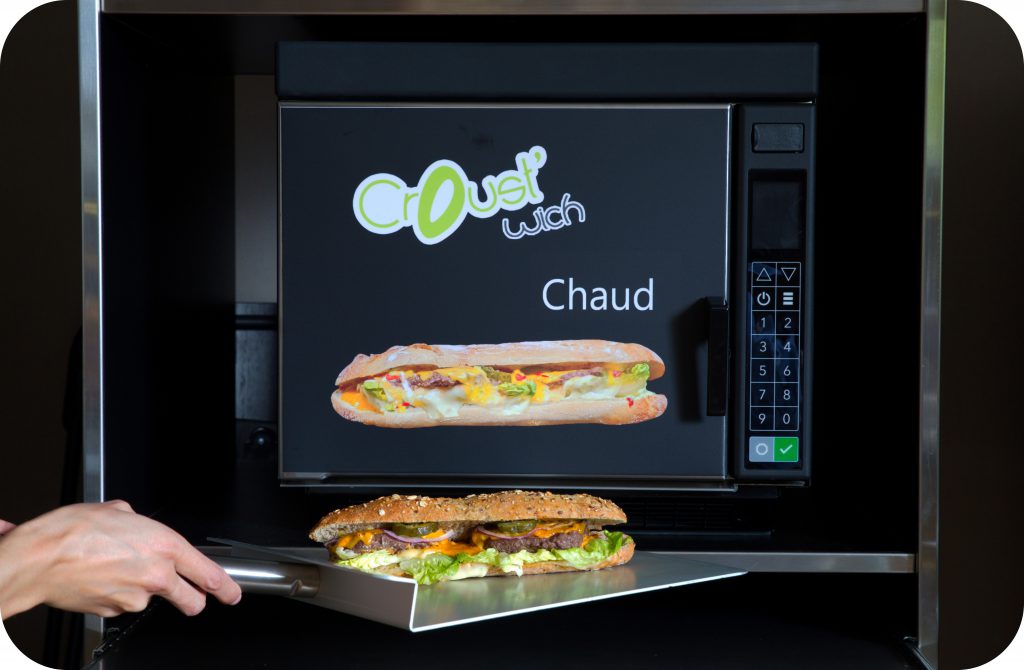 Our professional snacking oven, created for warming up your sandwiches and meals in a record time, combines the forced-air and the microwave technologies. This oven is essential for keeping your warm snack meals crunchy and at the same time juicy, melting in your mouth. You can warm up all kinds of food: sandwiches, paninis, puff pastries, deli rolls, stews, pizzas, hamburgers, tarts, quiches…  It will spoil your clients, especially during cold weather. It's really simple to use – we make sure to set everything up before shipping.
Advantages:
     – Short time of cooking, even for frozen products  
     – Effortless programming with USB port, up to 99 cooking programs      
     – Easy installation: you can plug it directly to 230V socket
     – Ultra fast heat up time
     – Very compact and with big capacity of cooking (34 liters)
     – Two simultaneous cooking modes: convection and dual magnetron microwave technology
     – Modern black outside design allows to easily integrate the oven into your shop, inox inside chamber
Oven accessories:
The oven shovel allows to take out cooking trays or other  accessories with hot food and without the risk of burning yourself.
The oven cast iron plate is perfect for preparing your paninis thanks to its cavities… 
The cooking trays will serve you to warm up the food in the easy way.
The teflon sheet is a non-stick accessory which helps keeping your oven clean.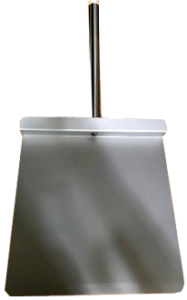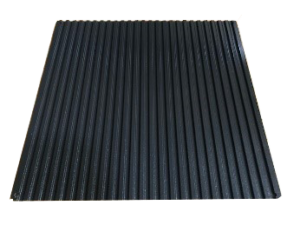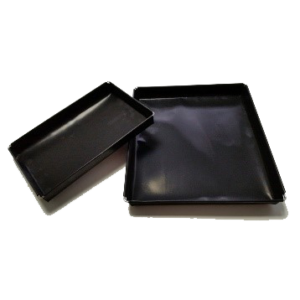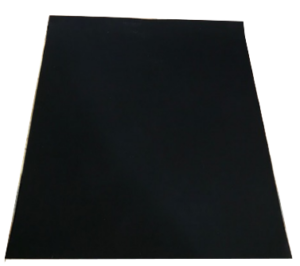 This cabinet is made for a professional snacking oven. Everything in one place in less than 1m².
It includes:
– one sliding shelf which allows packing your snacking meals
– four shelves of different height perfect for stocking all your cooking utensils and packaging
– top part which you can use for storing and/or putting some decoration elements
– back part which includes hot air outlet for cooling down the oven
– wheels under the cabinet which makes cleaning much easier.
Dimensions : 760X2036X655
Colour: laminated black